Community/Parent Links
Beardstown CUSD # 15  Mission Statement:  Provide a challenging and responsive, educational environment in a changing community that creates caring, socially responsible, and exemplary students.
Click here to view our City of Beardstown's Website
Community Directory: http://cityofbeardstown.org/index.aspx?NID=1050
Parents take steps to
protect and monitor

your student while they are online for free

March 16, 2017

Parents take steps to protect and monitor your students while they are online for free

Click Here to download for free. http://www.curbi.com/

FREE Forever

Curbi Free gives you the basics of Curbi for up to 2 devices.

Features include:
Remote management
Bedtime rule
Timeout
App listing
Weekly report
Curbi is the best way to manage and monitor your child's mobile web and app activity. With just a couple of clicks you can lock apps, block inappropriate sites and put a time limit on screen time.
Curbi is all about protection for your child, and peace of mind for you. It's simple to use and gives you complete control over the content your child can access from smartphones or tablets.
Curbi plays nice with both Apple and Android mobile devices. You use the Curbi app on your own smartphone or tablet to control what your child can see and do on theirs. Setting rules and boundaries that protect your child online has never been simpler.
What You Have Always Wanted To Know About Google Chromebooks
Parents Guide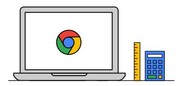 [Google for Education] Guardian's Guide to Chromebooks.pdf